Honeyblossom's breeding program is for quality in health, temperament and intelligence.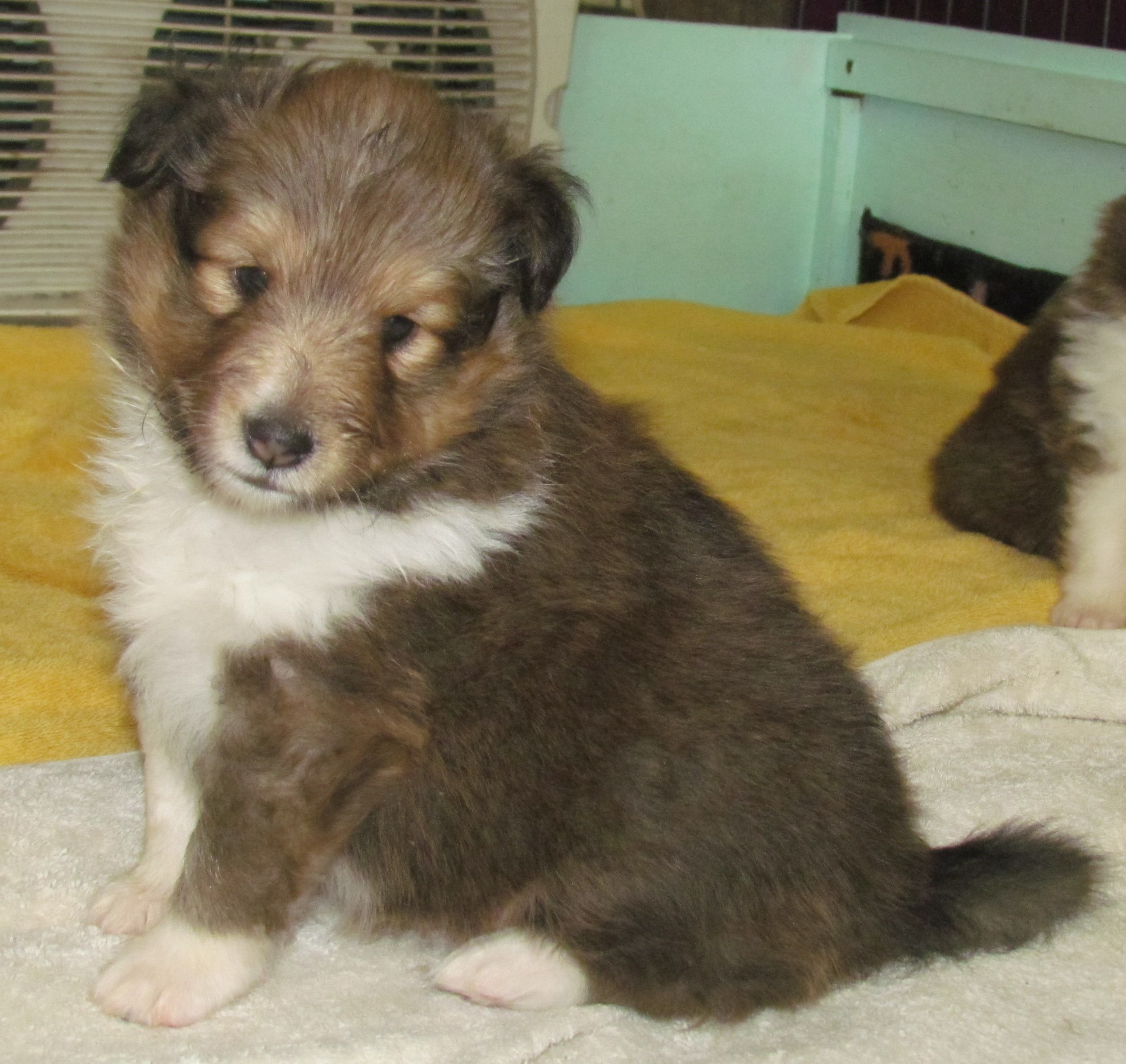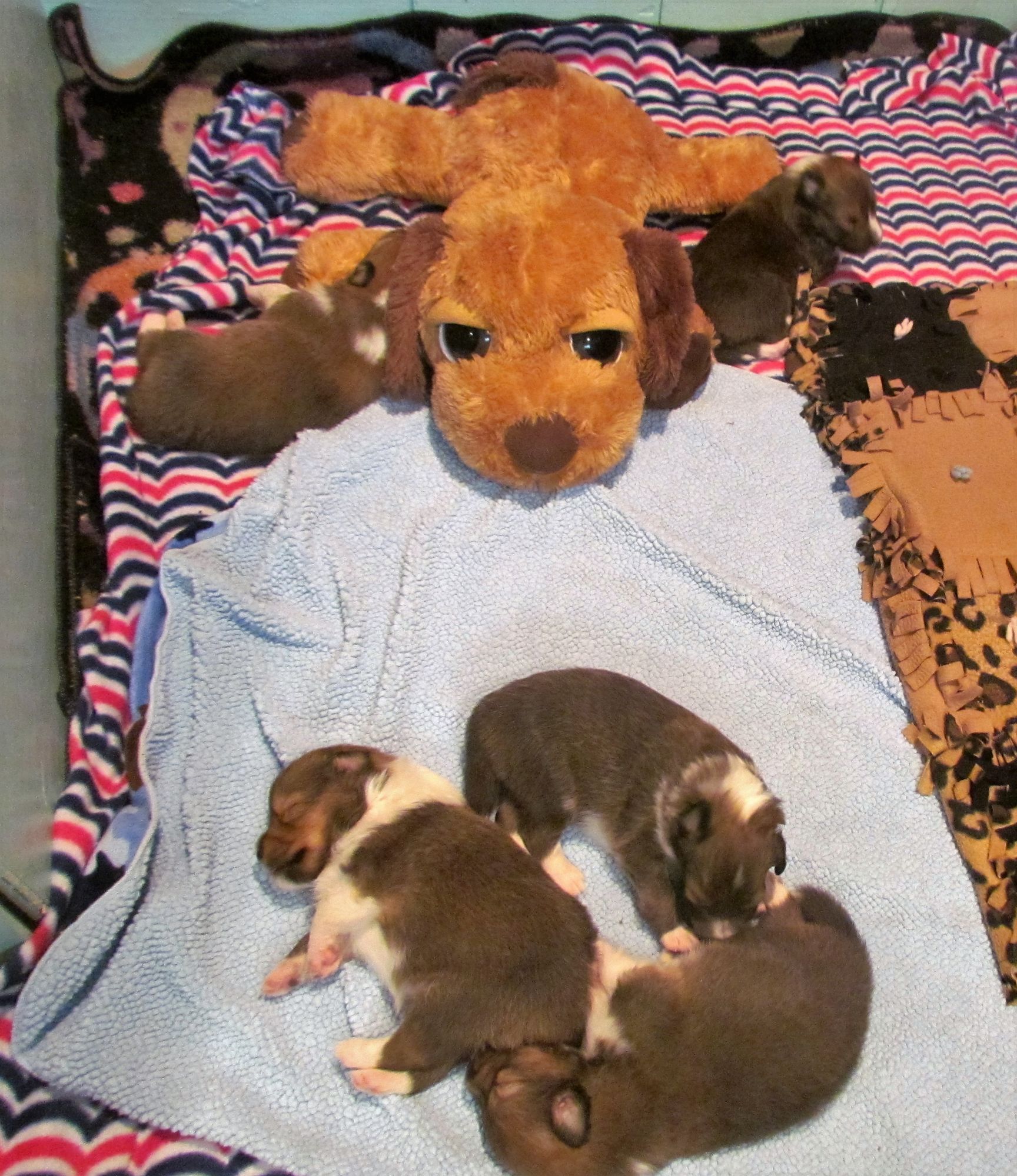 Pictured below is seven day old "Rachel" meeting four month old "Popeye."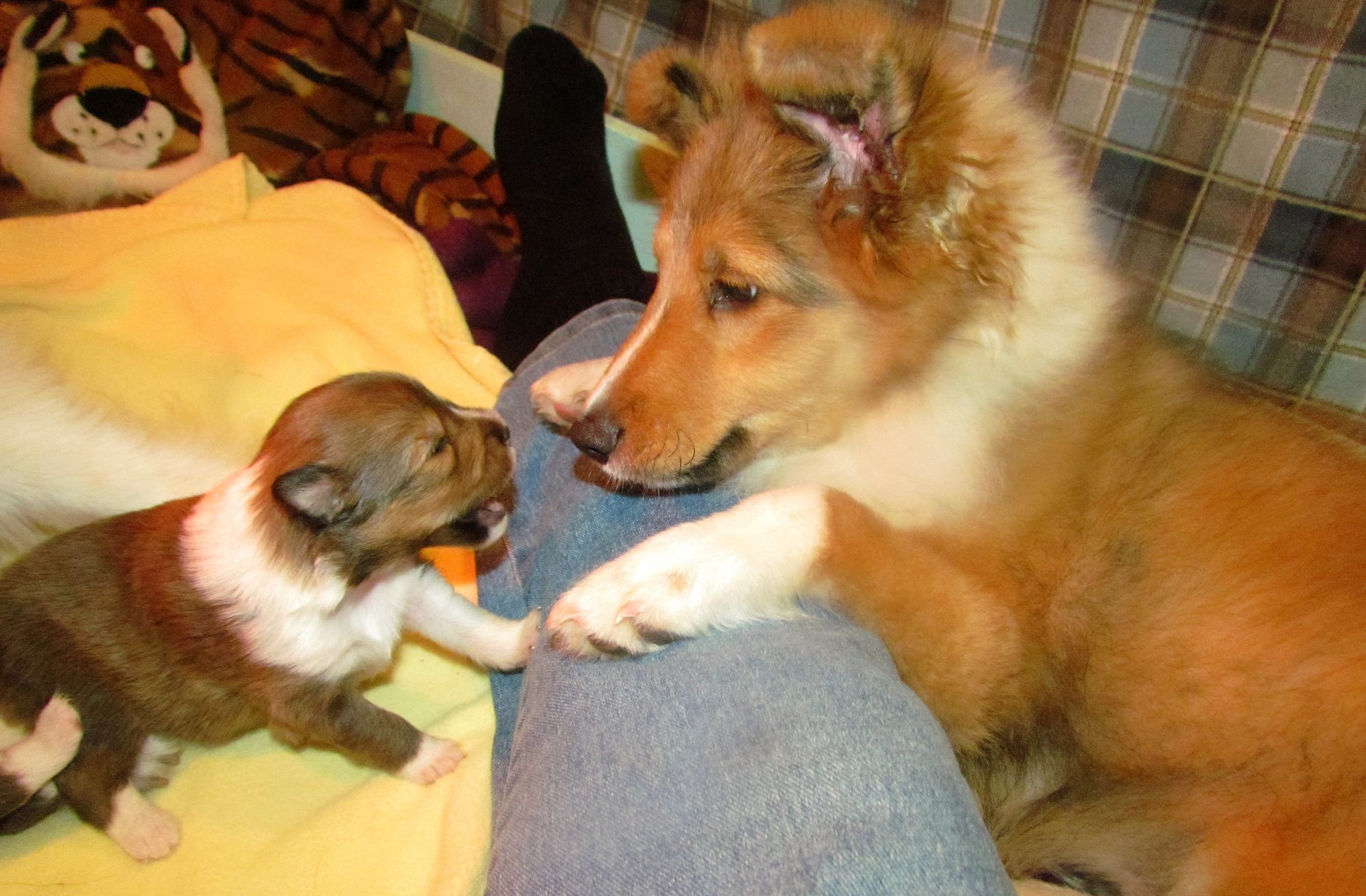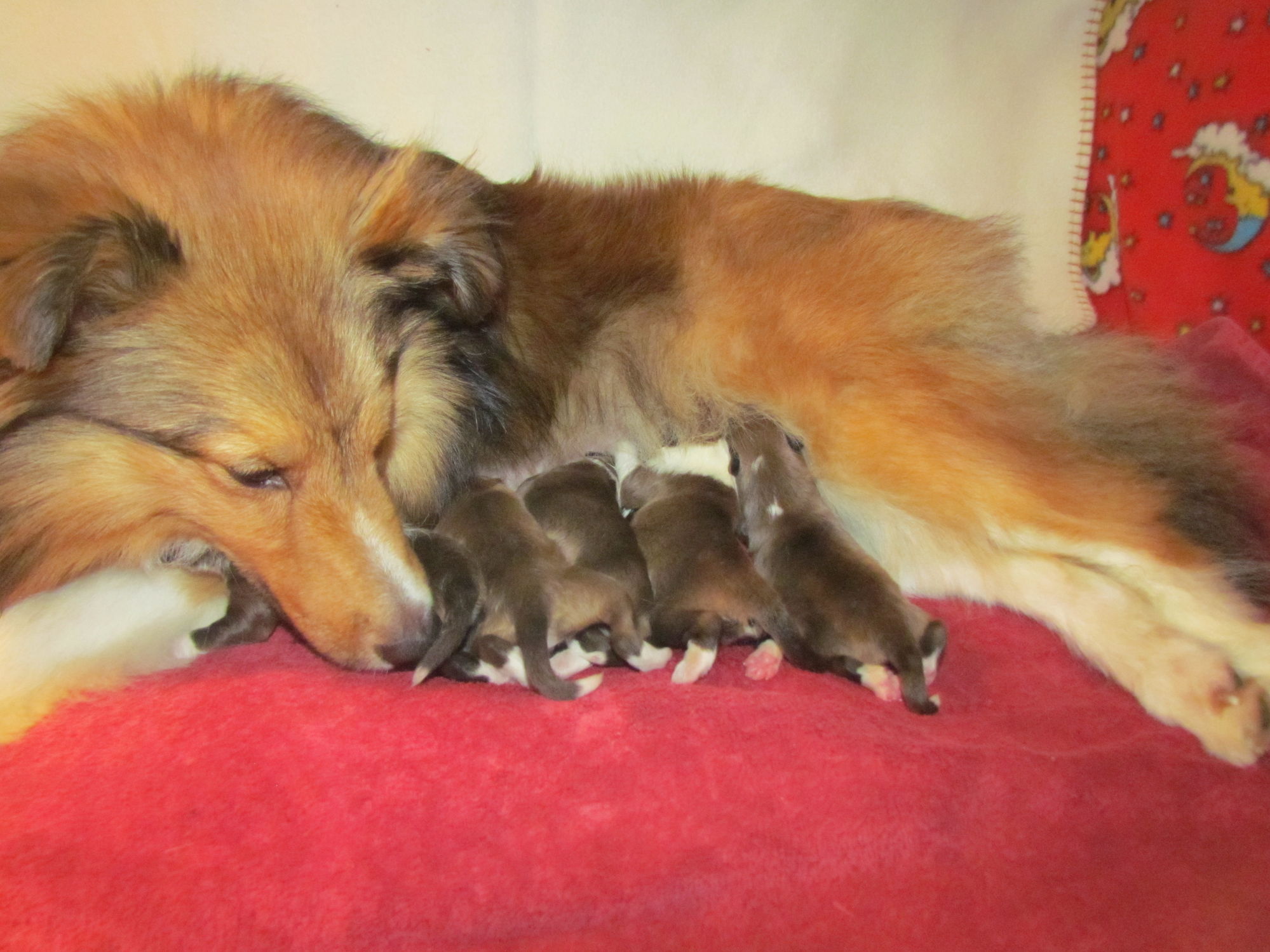 Parents are Flash & Tasha
Honeyblossom's Flash Of Navy Brass x Honeyblossom's Shiny Brass Buttons.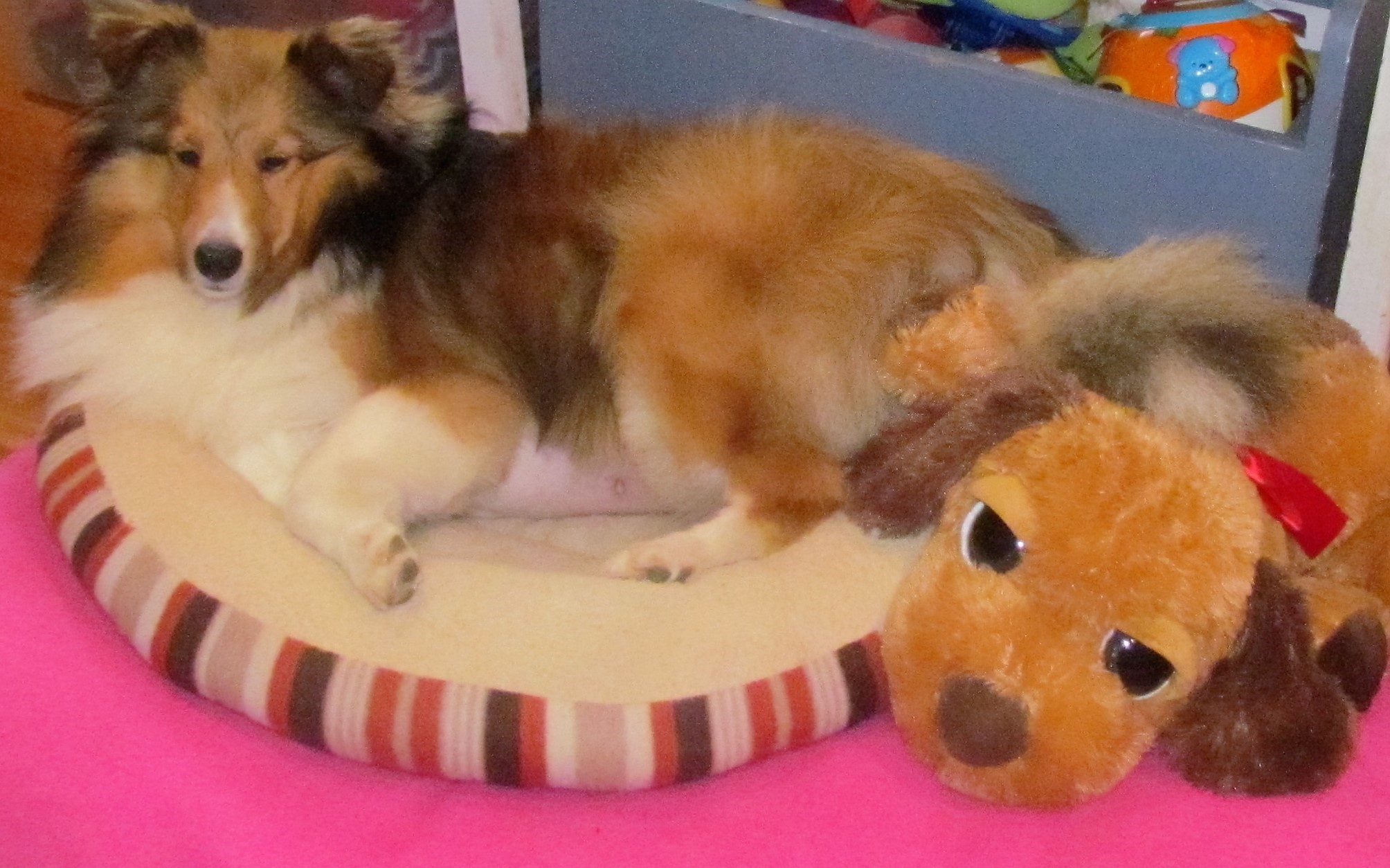 Sheltie pups pictured below from the Flash & Pink litter have been adopted.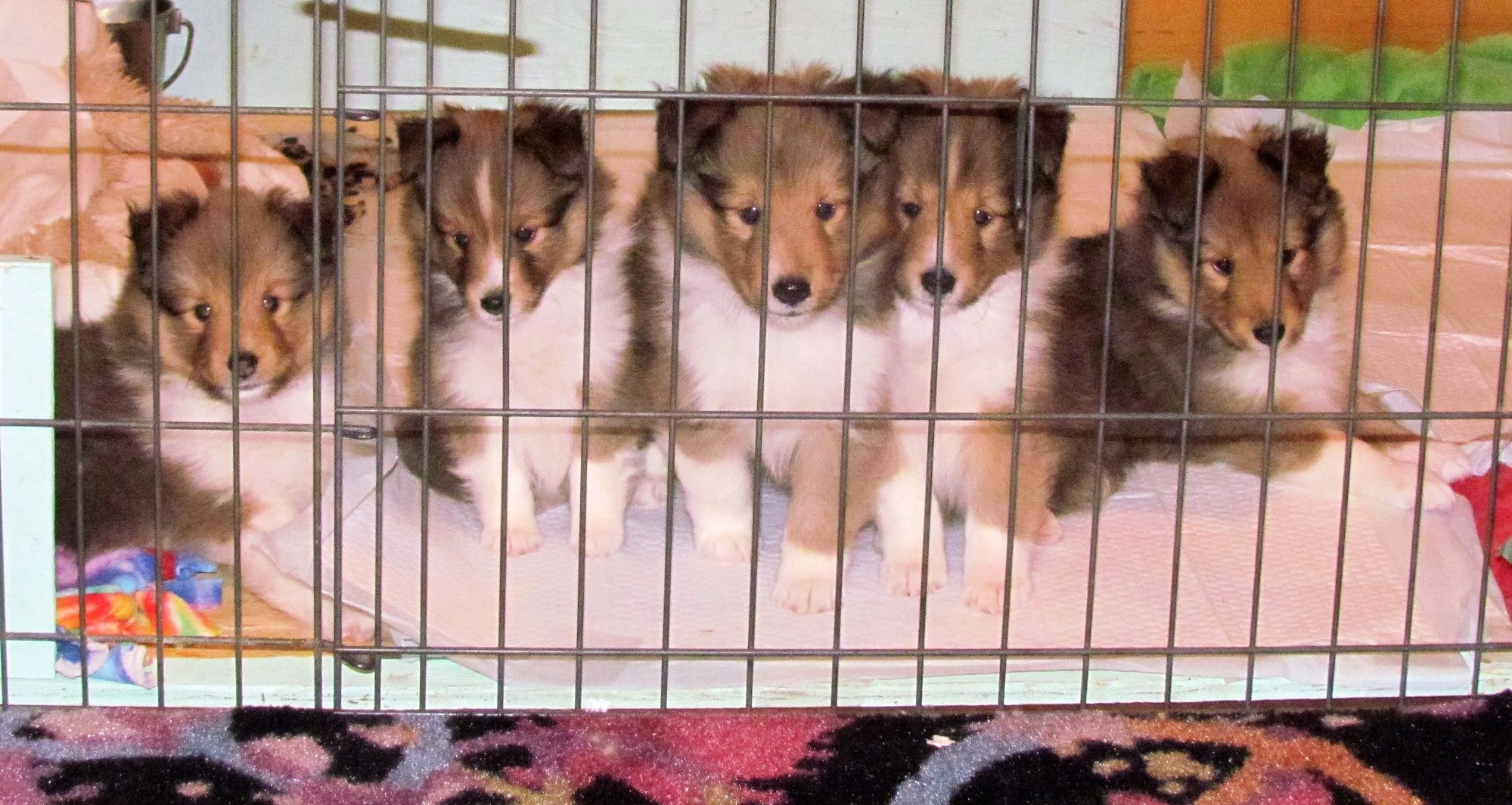 "RICKY"
Ch. Honeyblossom's Portrait Of Honor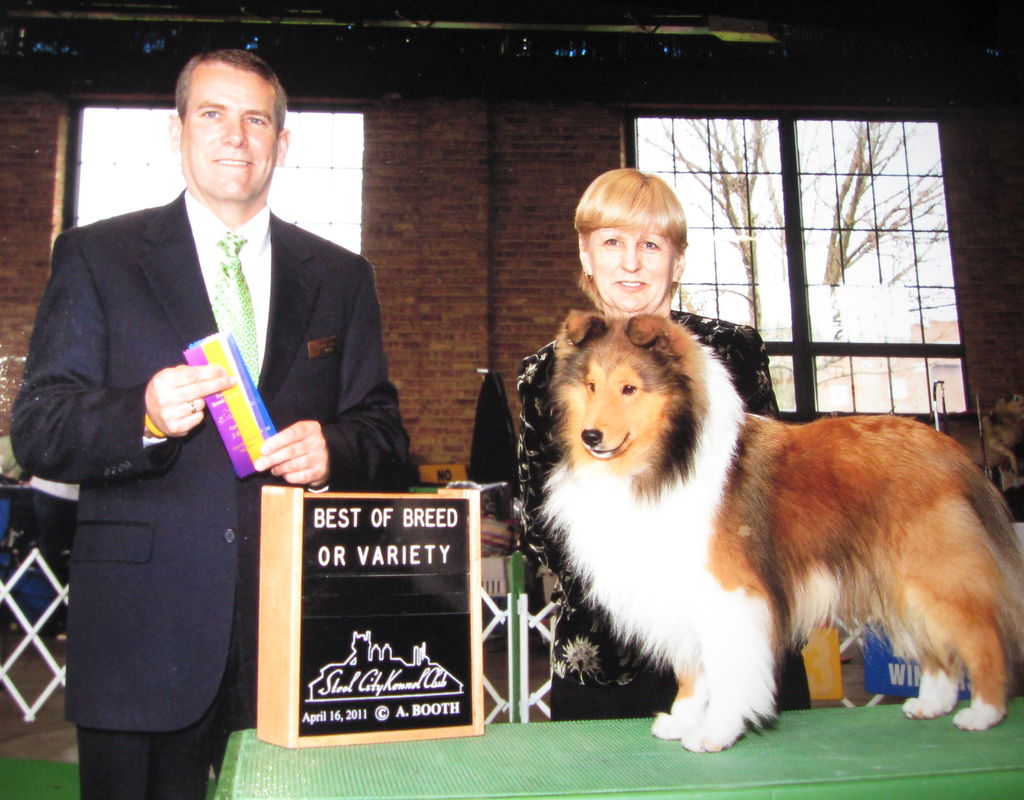 "PINK"
Honeyblossom's Journey Of Courage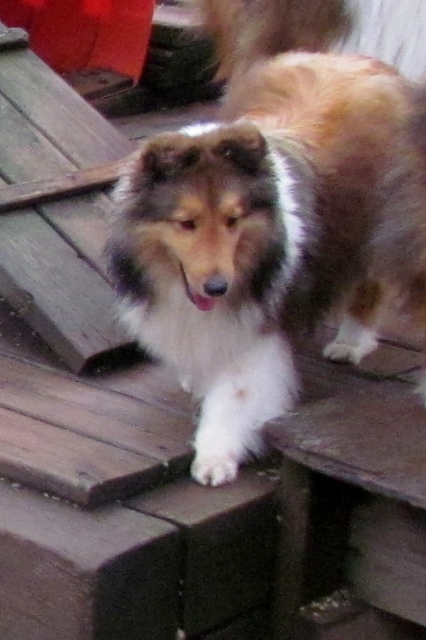 Three week old Babies from previous litter.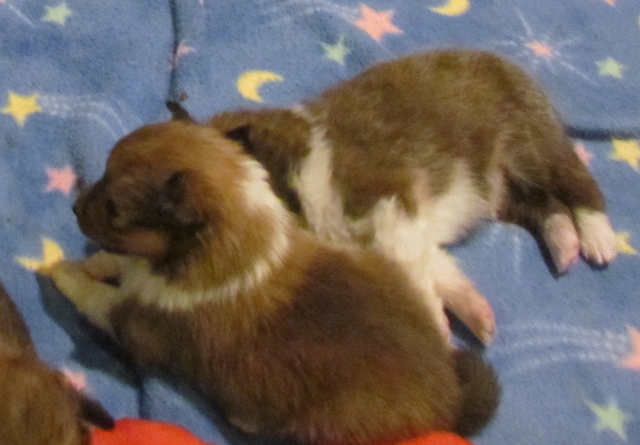 You sleep Sis, I'll watch over you!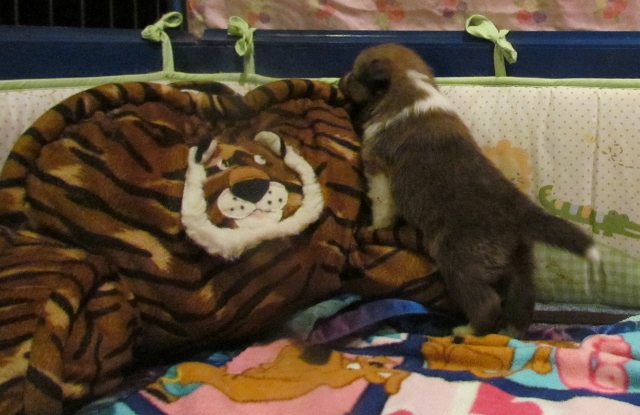 Look at me! I'm ready to explore!
Two Weeks Old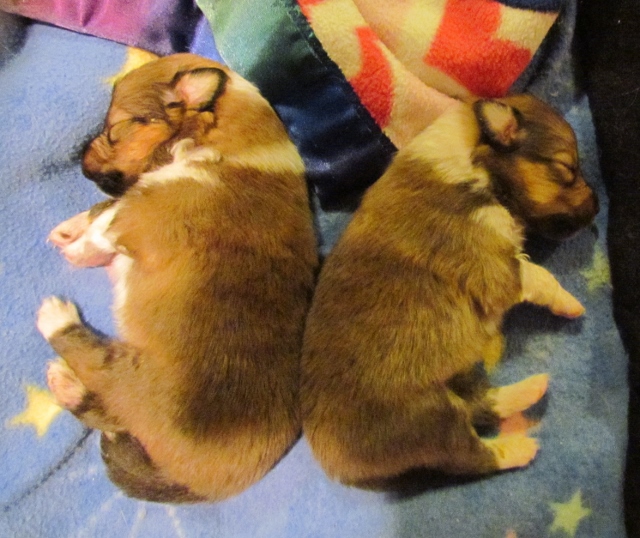 Furry little Sheltie Bookends.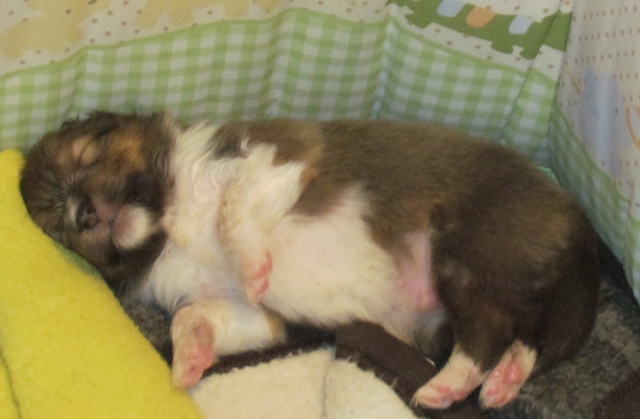 Full Tummy--All I Can Do Is Sleep!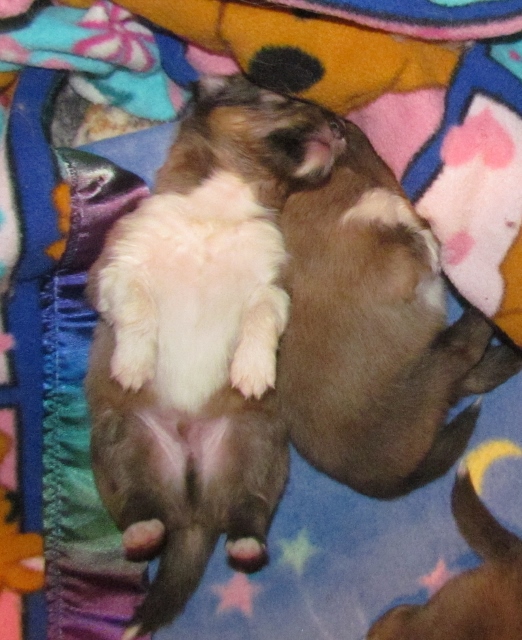 Thanks Sis--You Make a Great Pillow!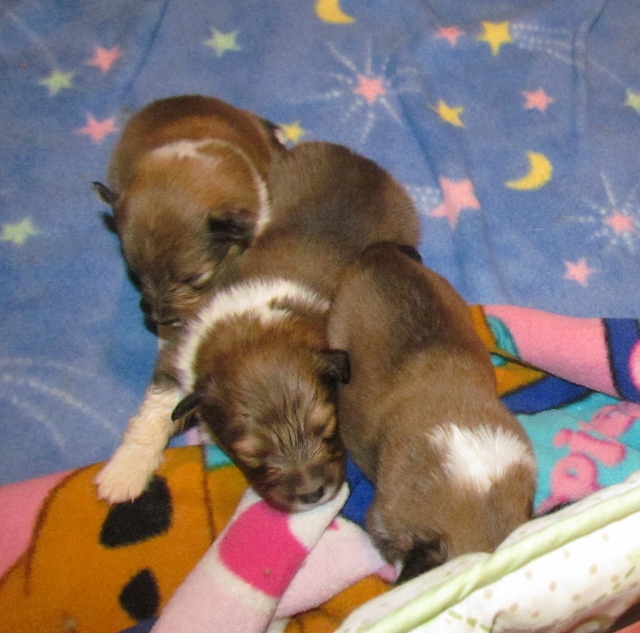 Dream, dream, dream, little Angels!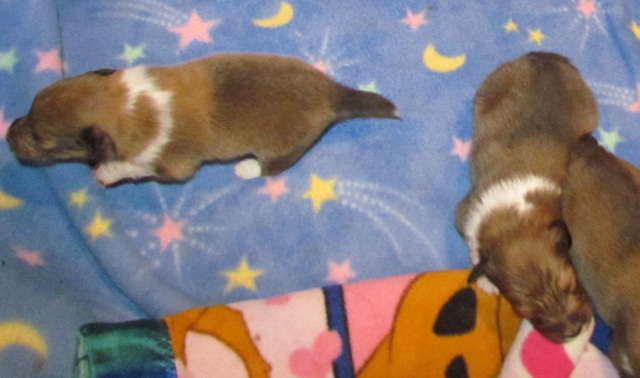 Look at me, I'm walking!



One Week Old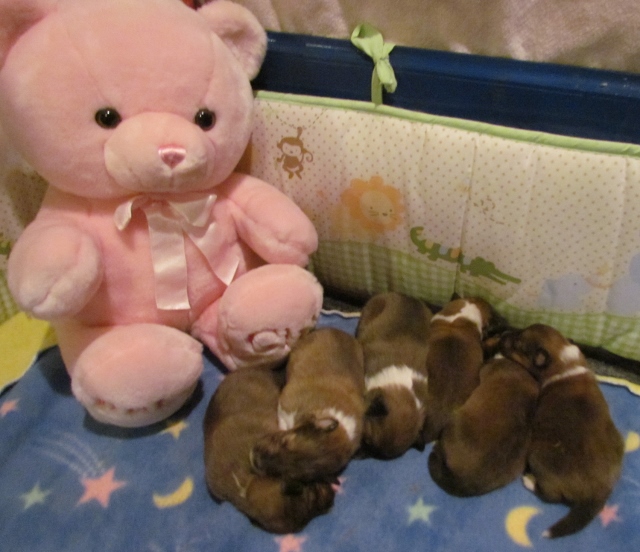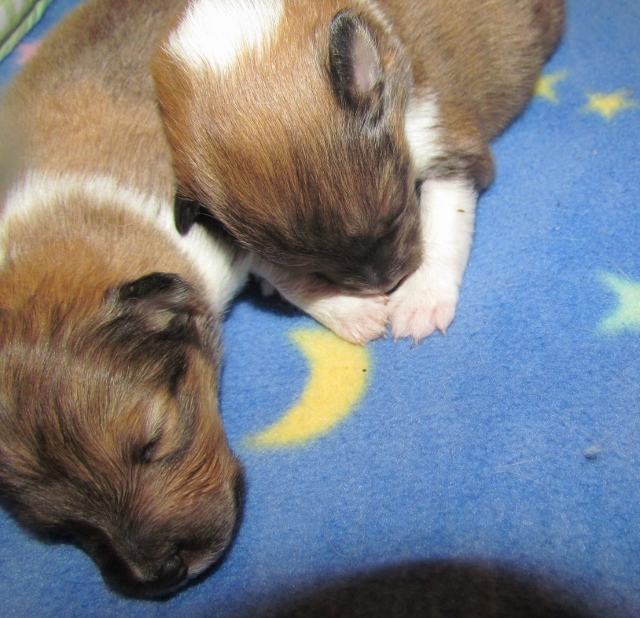 Now I lay me down to sleep.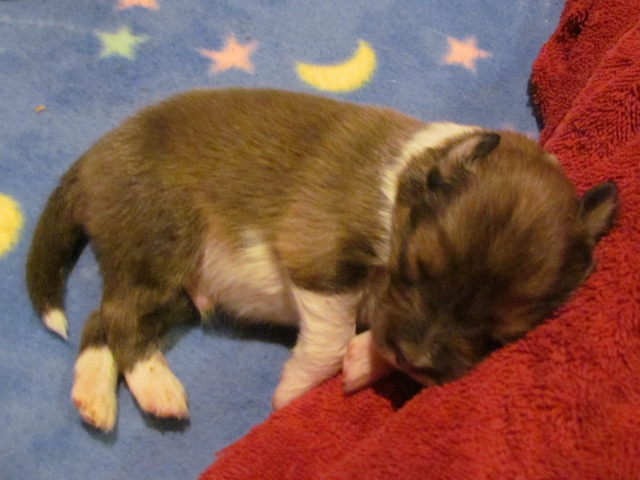 Sweet Dreams!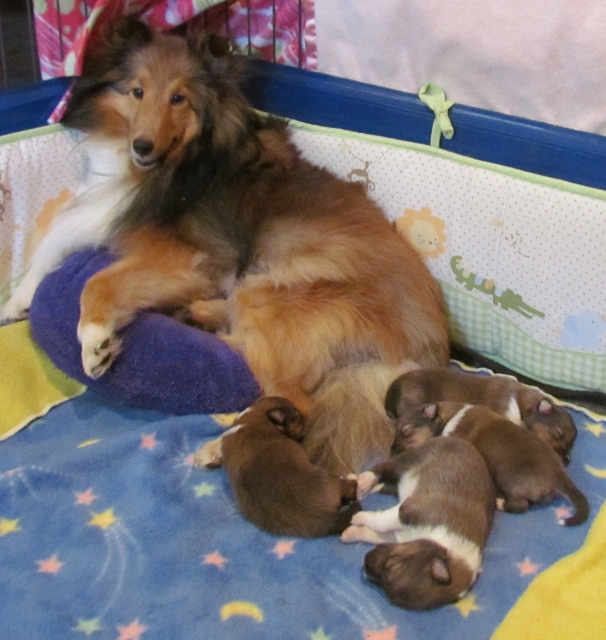 Queen Agnes & Her Royal Babies!

LOVE IS All AROUND US!
Picture from my previous litter.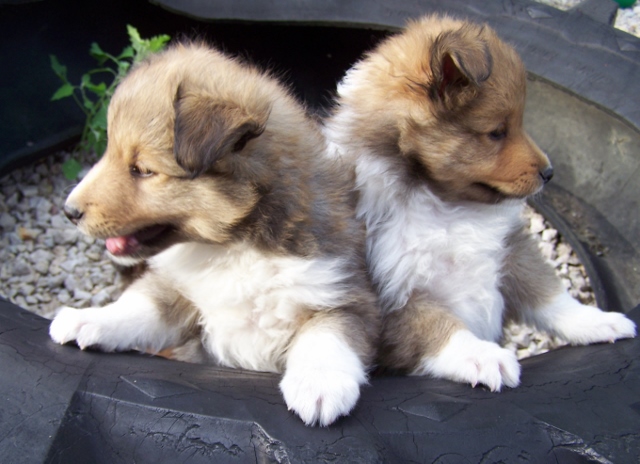 Republican or Democrat?

"VINNIE"
Ch. Lynnlea's Renaissance Man
Our New Champion
Sire of Ch. Honeyblossom's Portrait Of Honor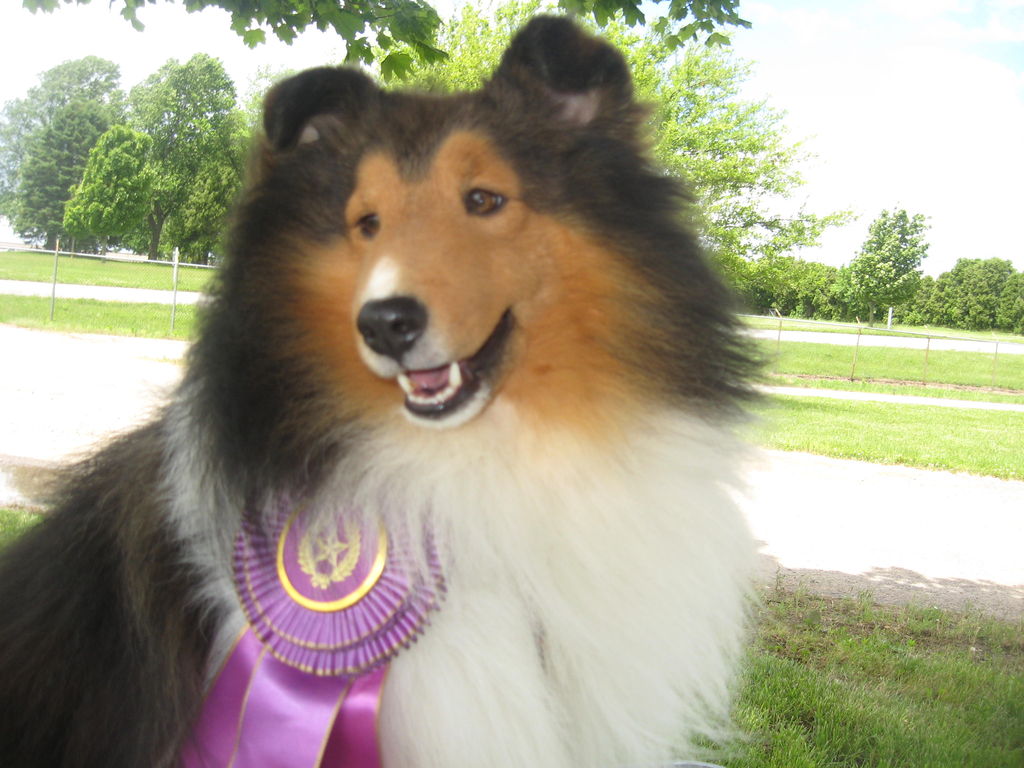 Eyes Normal
MDR1/Normal/Normal
vWD Vetgen Clear
Full Dentition
Non White-Factored
My very special conformation boy!
Breeder/Owner- Handled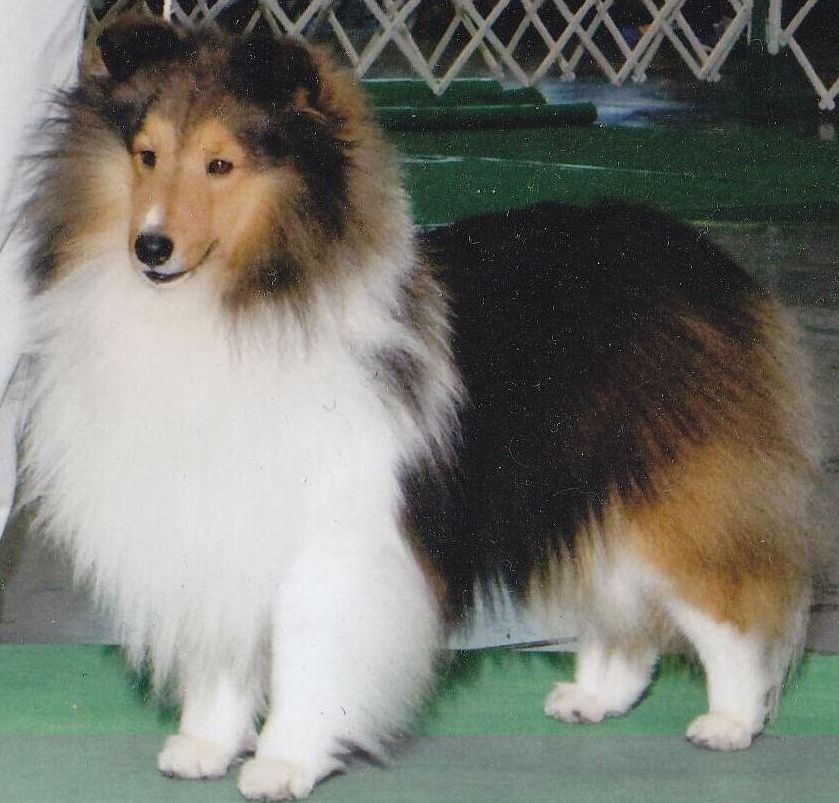 Shown as a young male.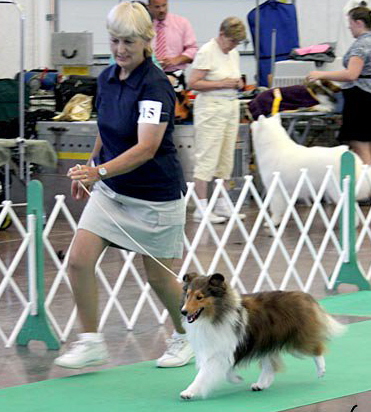 Look at Vinnie fly around the ring!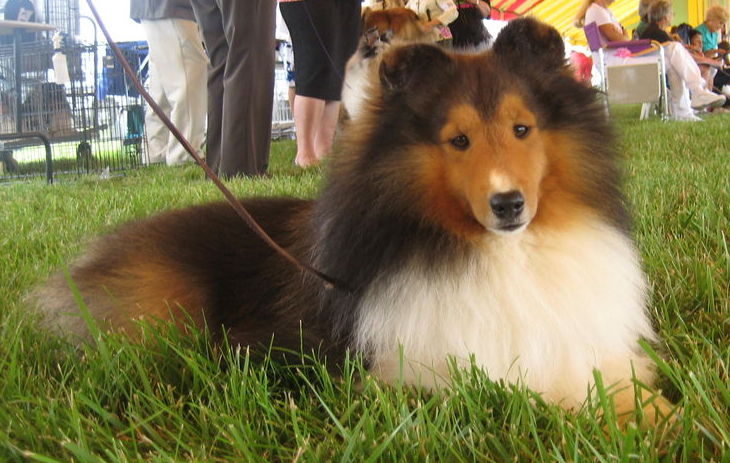 Waiting to go into the ring at the Indiana shows.



Inquiries welcome!
Phone calls preferred!
Carol Steiner
815 485 7022
Honeyblossomfarm@aol.com
When a litter is planned, the breeding is
for quality in health and temperament.
Honeyblossom stands behind their Shelties and Collies.
Honeyblossom has a serious spay/neuter contract
and the contract is not finalized until
proof of spay/neuter has been received.
AKC papers will be sent upon receiving proof.
Babies may go to their new homes
at 8 to 9 weeks of age.
Before leaving for their new home, eye check,
worming and distemper/parvo shot are given.
When your Sheltie or Collie puppy becomes your
new family member, you will realize how special
you are and how wonderful it is to own a loving
Honeyblossom Sheltie or Collie!
Thank you for visiting my Sheltie page.
I hope you notice how well cared my Shelties & Collies are.
They are my pride and joy and whether at home
or in the show ring, they are kept in top-notch
condition. Fed only food I prepare for them, their
health is excellent and energy to work or play.
My Shelties and Collies deserve the best.
TESTIMONIAL'S
___
___________________________________________________________________________________________________
As we celebrate Lucy's 2nd birthday, I would like to thank you again for being the best breeder ever. The love you give your dogs, shows in each and every puppy one gets from you. You are truly amazing and I still thank God every day that I found you!! Maureen
3/23/2014
____________________________________________________________________________________________________________________________________________________
Hi Carol,

I wanted to thank you again for allowing me to visit your beautiful home.
I am so hopeful and excited about receiving a puppy, I cannot stop thinking about it.
Your shelties are so beautiful--so healthy and well socialized. You have created a beautiful life for yourself.

Thank you,

Pat (8/5/2011)

________________________________________________________________

Shamrock and I are bonding so well. She is a darling.
I took her to the vet yesterday and she received a clean bill of health and he did a fecal float,
centrifugation and said she was beautiful.

She is so cute around the house. Thank you so much for being such a caring, responsible breeder.
Your diligence brings such joy to many people with the beautiful collies and shelties.


Take care & hugs and kisses from Shamrock and me,

Pat (5-19-2012)

______________________________________________________________________


Hi Carol,  Thank you again for giving me my beautiful Lucy :)
I absolutely LOVE her!  
She is out cold in her crate with her blankie resting up for
a day with her new  Mom tomorrow.


Maureen :)__________________________________________________________________________________